As an advanced consulting partner, our Amazon Web Services (AWS) support experts help build custom Cloud solutions in Amazon Web Services (AWS) for Dallas and Nationwide businesses. Amazon Web Services enables expanded capabilities, more efficient operations, more robust applications, and more scalable technology systems.
Why Choose Us For Amazon Web Services In Dallas?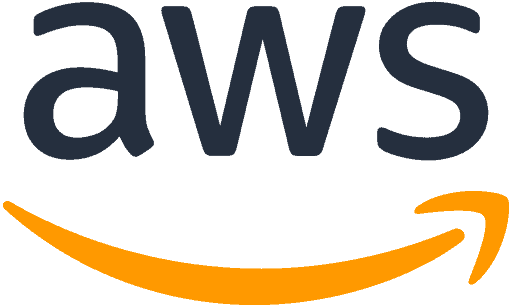 Nearly Limitless Capabilities and Functionality
The Amazon Web Services platform provides nearly endless possibilities for cloud migration, enabling you to build and host your applications, desktops, and technological infrastructure.
Enterprise Security
Solutions are built with the best cybersecurity tools to safeguard your data and your business, enhancing the overall customer experience.
Expand Capabilities
Amazon Web Services provides unique, cloud-native capabilities such as AWS Lambda (for serverless computing), AWS Fargate (for serverless containers), and AWS Elastic Beanstalk (for easy deployment and scaling of services) can be used to build and host your applications, improving your business agility, that isn't available with on-premise solutions.
Tailored to your Budget
AWS encourages cost savings with managed cloud solutions, enabling solutions that have the flexibility and scalability to meet your needs and budget.

Our certified AWS support experts can help with the usage of various AWS services including EC2, S3, RDS, VPC, IAM, and more. Call us now at (469) 250-1667 to review your Cloud services needs.
Cloudavize can help optimize your AWS budget by providing managed cloud solutions tailored to your specific needs. We can assist you in choosing the right combination of AWS services that offer cost-effectiveness and scalability and also guide you in adopting cost management strategies like AWS Savings Plans or Reserved Instances.
Absolutely. At Cloudavize, we offer comprehensive AWS certification training for your team. This training includes practical exercises, use cases, and real-world scenarios that help your team gain a deeper understanding of AWS services, improving your in-house AWS expertise.
Cloudavize offers Managed Cloud solutions tailored to your business needs. We manage your AWS infrastructure, ensuring it is secure, up-to-date, and performing optimally. This includes automated scaling, resource monitoring, backup management, and disaster recovery solutions.
Our Cloud Consulting Services stand out due to our team's deep AWS knowledge, our tailored approach to each client, and our commitment to excellence. Unlike many consulting services, we offer a blend of strategic planning, technical expertise, and continuous support to help your business thrive in the cloud.