Dedicated Ubiquiti Network Support hotline for local businesses in Dallas by Cloudavize: Call (469) 250-1667
Dallas Fort Worth and nationwide businesses need reliable and integrated networks that provide peak network performance. Our Ubiquiti networking experts love installing and supporting Ubiquiti Unifi networks for businesses and residences.
Cloudavize's Ubiquiti Network Support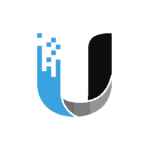 Managed Unifi Network System
Ubiquiti Unifi line can support all your networking needs including network switches, wireless APs, security gateways, cameras, and more, giving you a completely integrated IT system.
Cloud Networking
We build and manage your whole network from a single Cloud portal, giving you unique insights into how your network is being used.
Secure Networking
We build your network to be as secure as possible by using network separation, guest networks, security policies, and intrusion prevention.
Reliable Networking
We build your network with redundancy and performance in mind, providing exceptional network performance at an affordable price.
We love building and designing Ubiquiti Unifi systems for our clients. Our expert technicians design, install, and configure Unifi wireless access points, switches, gateways, and cameras. Our experienced cabling team provides reliable network cabling systems to provide all connections.
Our Ubiquiti Unifi experts can help you transition to a reliable and integrated network and support ongoing computer networking needs. Call us now at (469) 250-1667 to discuss your Ubiquiti Unifi support needs in Dallas.