Arlington Managed IT Services and Support
Cloudavize evaluates the needs of your business without tearing down the infrastructure already in place. We provide any technical resources and information technology assistance required to get your company up from a low-technology level to control profitability and productivity. We provide managed services to Arlington companies of any size, and our engineers are seasoned professionals ready to help. 
Our Arlington IT Service Offers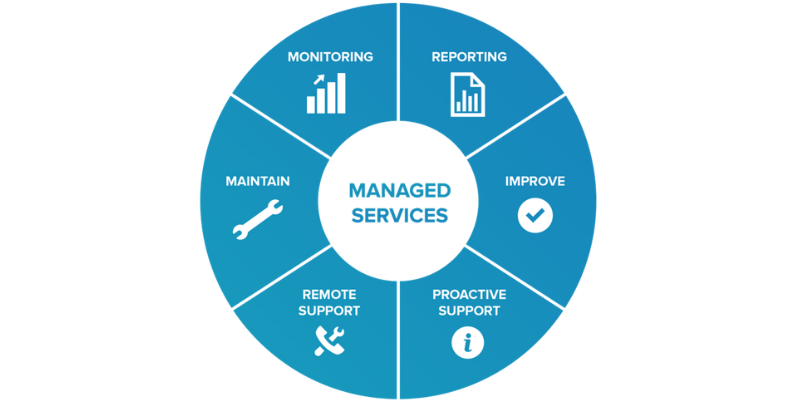 Why Arlington Choose Us For Managed IT Services and Support
Businesses in Arlington have found their trusted partner in Cloudavize for all their Managed IT Services and Support needs. Wondering why? Let's break it down into the key features that make us stand out:
Flexible and Affordable IT Plans: We offer a variety of IT plans that are designed to fit the unique needs of every business. We believe in providing value, so our plans are not only flexible but also budget-friendly.
No Lock-In Contracts: We're all about earning your trust daily. That's why we don't believe in lock-in contracts. We're confident that the quality of our services will make you want to stick around.
Expertise in Modern Business Technology Solutions: Our team is always up-to-date with the latest tech trends. We use our knowledge to provide you with the best and most modern IT solutions, helping your business stay ahead of the curve.
A Consultative and Service-Oriented Approach: We're not just a service provider, we're your partner. We work closely with you to understand your business needs and goals, and then tailor our services to match.
Honesty and Transparency: We believe in keeping things clear and straightforward. We're always open about our services, pricing, and processes because we believe that's the best way to build and maintain trust.
When Should You Outsource IT?
For Arlington-based businesses, outsourced IT services are most useful when:
There aren't enough systems and tickets for a company to handle on its own, but they're not big enough to justify hiring an in-house individual or team.
IT departments are already stretched thin by the demands of routine maintenance, bug fixing, and software updates for the business's end users. The lack of resources prevents them from concentrating on long-term goals and strategic projects, so they hire MSPs to staff their help desks.
Companies in Arlington have an internal IT staff that can handle routine operations without any help but need to bring in specialists for more involved initiatives.
Upgrades of the company's IT infrastructure, migrations, and Security Information and Event Management (SIEM) systems are all examples of such initiatives carried out by those Arlingto- based businesses.
For Arlington businesses seeking comprehensive managed IT services or IT support, Cloudavize is your go-to solution. We're equipped to elevate your IT infrastructure, enhance productivity, and drive profitability. Contact us today at (469)250-1667 to discuss your specific needs, regardless of your business size. Let's propel your business growth together.
Yes, Cloudavize does provide IT project services in Arlington. Some of the projects we handle include Cisco implementations, Ubiquiti Networks setups and support, wireless site surveys, IT office moves and wiring, among others.
One of the key differentiators of our managed IT services is our 24/7 availability. Unlike a typical in-house IT team that operates within business hours, our team is available round the clock to ensure your IT infrastructure runs smoothly and any issues are promptly addressed.
Cloudavize's Arlington IT support team serves businesses of all sizes. Whether you're a small startup or a large corporation, we have the expertise and resources to meet your IT needs.
Managed IT Services is a business model where a company "outsources its IT operations to a third-party provider", known as a Managed Services Provider (MSP). For a fixed monthly fee, the MSP offers comprehensive IT support and services, including proactive maintenance, 24/7 monitoring, and immediate response to IT issues. This model allows businesses to adopt advanced technologies, mitigate security risks, and adapt to market changes without the need for in-house IT expertise. It emphasizes preventative measures over-reactive solutions, aiming to address potential issues before they escalate.