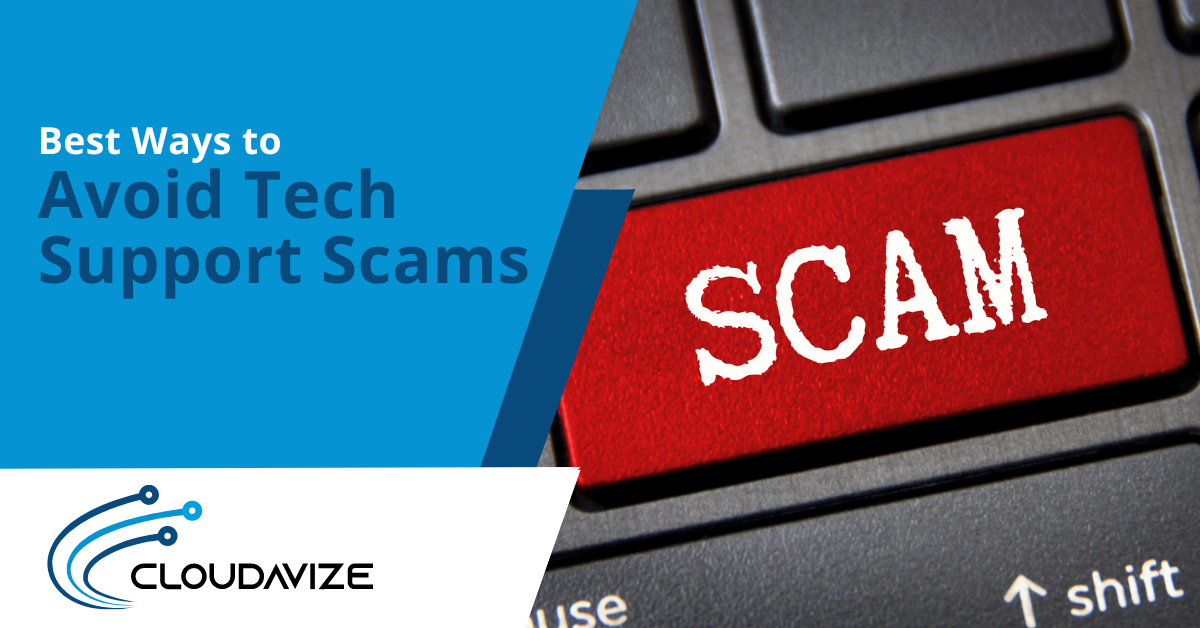 With cyber-attacks on the rise, one of the common types of internet scams is the tech support scam. These scammers don't do things harshly; instead, they offer to help you fix problems. 
Because many people fear that their computers or mobile devices are vulnerable to viruses and malware, they will do anything to protect and fix their computers in case of any possible problem. Using social engineering, tech scammer feast and exploits these fears.
This scam involves the so-called tech support team convincing its victims that there is an issue with their computers and that they can help fix the "supposed" problem. Once done, they request a high fee for fixing the "supposed" problem.
There are three primary ways tech support scam is carried out: various pop-up messages on the computer, cold calls, and wrong search engine results. 
This article explains what tech support scams are, how they work, and how to avoid them.
What are Tech Support Scams?
Tech support scams refer to scammers pretending to offer "unsolicited" technical services, such as fixing a problem with your computer or cleaning out a virus to commit fraud. 
They pretend to be technical supporters of a legitimate computer or software company, such as Microsoft, Avast, Chrome, Dell, UC Berkeley, and more. With the mention of these companies, they will be able to convince the victims that they are there to help them fix the problem.
Before the issue is fixed, they will sometimes ask the victim to pay for the "services" that will be rendered. The victims will be asked to pay by wiring the money or cryptocurrency via a gift card, cash reloadable or prepaid cash cards, or via a money transfer app. This is because, with these payment methods, it can be hard to reverse the money. They may also get access to the victim's system, credit or debit card, or bank account number.
People Tech Support Scammers Target
According to Microsoft, tech support scammers target people of generation Z (age 18-23), millennials (age 24-37), and seniors (above 60). Millennials and Generation Z are most exposed to tech support scams. 
According to the FBI, 66% of victims of tech support scams were over 60 years old. This is because they are vulnerable and more likely to lose money to these scammers.
Strategies Tech Support Scammers Use to  Target Their Victims
These scammers use various methods to get their victims' attention. These methods include:
Cold calls/Phone-based scams
Tech scammers use robocalling services to call their victims. Cold calls are when a tech support scammer calls the target, claims to be from a legitimate software or computer company, and informs them that a virus or malware was found on their computer.
After the "supposed" fix, they will demand payment through irreversible methods such as gift cards, cryptocurrency, or money transfers.
These pop-up messages appear on the computer screen to catch their targets' attention. The pop-up message may include a warning or error that looks like an operating system indicating a security breach or issue or that you have to update your antivirus.
They will appear to be legitimate warning or error messages with logos or descriptions of well-known tech companies, encouraging the victim to call a phone number provided for technical support or click a link to download or buy fake antivirus software.
These scammers create fake websites and try to make them rank in the top results in search engines. They also promote their tech support services using online ads directing targets to their websites. Once they click on the website or call the number, the scammers may access the target's website and install malware, offering an expensive security package to fix the issue.
How to Avoid Tech Support Scams
Every tech support scam strategy is different. Here are tips to avoid and protect yourself from them:
Research before you trust
Before you give your valid information to any tech support team, do your research and read previous reports on them first. You can conduct a reverse phone contact lookup or check their Facebook or social media handle. Ensure you ask questions first.
Hang up on unwanted tech support calls 
If you receive a tech support call for a service you don't require, it's best to hang up instead of listening. This is because they are very good at convincing. Don't rely on caller IDs, as scammers may use various techniques to make it seem it is a legitimate number.
Legitimate tech support won't call you. Instead, you will have to request help by sending a message to the tech support's mail describing the issue. When a tech support representative calls you, verify the number on their official website. If it doesn't match, tell them to call using the company's official numbers.
When a pop-up error or warning message appears, be careful and don't click on the links or download anything before verifying its legibility first. If you are to download software to fix the issue, ensure you download from a reliable source to avoid accidentally adding malware/virus to your computer.
Have, update, or install anti-malware software
Having a strong anti-malware installed gives you and your computer peace of mind with its added protection. It runs frequent methods and sweeps to fight against tech support scammers wanting to add malware to your device. There are reliable anti-malware programs you can download. If you have one, ensure it is up to date or the latest version.
Don't disclose your personal information
Before you disclose your personal information, verify the tech support recipient's identity. This will protect your information from getting into the hands of scammers. Also, if the support recipient requests remote access as soon as you start talking, it's a red flag. This is because remote access cannot be done by a call technician, only a senior support team.
Once you have clicked the scammer's website or ad, closing the page or browser might be difficult. Sometimes your screen may freeze up due to the malicious ad. Don't panic. All you need is to end the browser process using your Task manager. 
Remember, do not call when you see a number on the ads or pop-up messages. Instead, call the attention of your IT department. Also, remember to update your computer network security.
Want to get your computer protected?
Before any of these issues occur, it is better to take preventive measures. Support your computer and network with the best upgrades available. 
Our IT consultants at Cloudavize will help keep your network secure and upgrade your network and computer security. Contact us or call on 469-250-1667 to book a schedule.