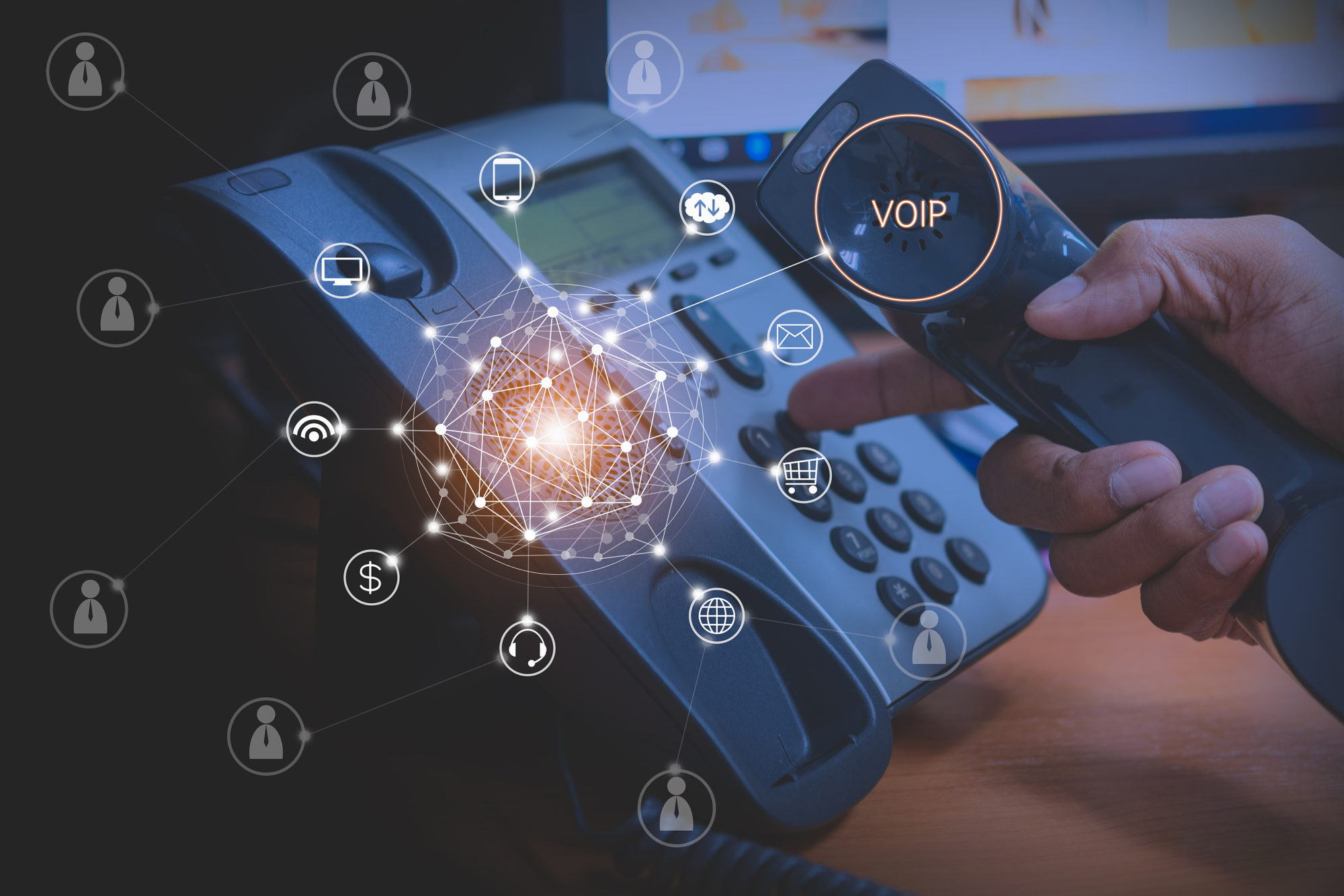 2020 was the year that businesses in Dallas-Fort Worth and the rest of the country learned the importance of having the ability to run their business from anywhere.
During the midst of the pandemic lockdowns, half of organizations reported having 81% or more of their employees working from home.
One of the systems that businesses found themselves switching to the cloud so they could keep communications flowing smoothly was their company phone system.
VoIP phone systems offer the capability to use a full-featured phone system anywhere, giving remote employees the communication support that they need and ensuring customers receive a consistent calling experience.
But many of these VoIP systems aren't integrated with other technologies, meaning more app switching for employees and data that isn't shared easily with other cloud programs. That is until Microsoft brought VoIP calling into Teams.
Microsoft Teams can now be used as a full-featured cloud-based phone system through an add-on called Microsoft 365 Business Voice. Using Teams voice calling, companies can now keep all their communication activities (chat, messaging, video calls, phone calls) in a single place for easier tracking, organization, and improved productivity.
Why Move to Microsoft Teams For Your Company Phone System?
Provides a Unified Communication Platform
The fewer applications that employees have to toggle between throughout the day, the more productive they are. 56% of surveyed app users said that switching between different work applications slows them down and makes work harder.
68% of employees say they spend at least 30 minutes a day just switching between different workplace apps.
Microsoft 365 Business Voice is unique in that it's a VoIP phone system that is fully integrated with a main workspace app – Microsoft Teams. This allows you to cut down on "cloud overload" by reducing the number of apps employees need to use daily.
Teams already can handle, team messaging and file sharing, video and voice chats, and allows you to open apps like Word and Excel without leaving the interface. Now users can also make and receive company calls in the app too. This simplifies the user experience and improves efficiency.
Lowers Costs
Switching from a landline phone system to VoIP means considerable cost savings on hardware, maintenance, and monthly phone bills. Microsoft Teams Voice starts at just $20 per user.
So, companies can actually save money while getting more phone features.
Easier Communications for Your Team
Because of the integration of this VoIP phone system with the features of Microsoft Teams, it's easier for your employees to do things like turn a one-on-one call into a group call or move from voice to video with screensharing.
Using Teams means you aren't limited to voice calls in one app and video in a completely different one, everything can be done within Teams seamlessly.
Full-Featured Phone System
You're not giving anything up by moving from an on-premises phone system to VoIP in Microsoft Teams. In fact, you may be gaining more features that a landline system doesn't have.
Some of the many enterprise-class features your team enjoys with Microsoft 365 Business Voice include:
Auto attendant
Contact center integration
Cloud voicemail with transcription
Call queues
Custom greetings
Hold music
Audio conferencing
Custom ring tones
Group call pick up
Simultaneous ring
And much more
Answer Phones From Anywhere on Multiple Devices
No matter where employees are working, they can make and receive calls through their business line, which improves your company's responsiveness to customers.
Remote teams can easily have full access to the company phone system, meaning you don't have to come up with any workarounds or have a different calling experience between home and office for hybrid work environments.
Besides having your business lines and extensions answered from anywhere, users can also choose multiple devices for handling calls. These include:
Computer
Mobile device
Teams enabled desk phones
Teams enabled conference room devices
High-level Security
Microsoft 365 Business Voice is designed with the highest industry standards for security and reliability. The system is custom built to ensure your calls and shared data are fully protected.
Centrally Managed for Easy Administration
Teams VoIP makes it easy to add users, assign phone numbers, and even port your existing landline numbers to the system from a single administrative console.
This gives you much more control and time-efficiency than when adding lines or extensions to a legacy landline-based PBX system. You can have new users set up in minutes, no waiting on a maintenance technician to install hardware or high installation costs for new lines.
You can also easily monitor calling analytics and resolve any issues within a single interface.
Sign Up for Microsoft Teams VoIP With Cloudavize
Our certified Microsoft 365 experts can help your Dallas-Fort Worth business with a smooth transition to Microsoft 365 Business Voice in Teams and provide ongoing support.
Contact Cloudavize today for a free quote to get started.
Yes, you can make calls to non-Teams users with Microsoft Teams phone system by using the PSTN connectivity option.
Setting up Microsoft Teams phone system is easy and can be done through the Microsoft 365 admin center. However, it's recommended to work with a certified Microsoft expert for a smooth transition.
Yes, you can port your existing phone numbers to the Microsoft Teams Phone System. This process may take a few days, and you may need to contact your service provider for assistance.